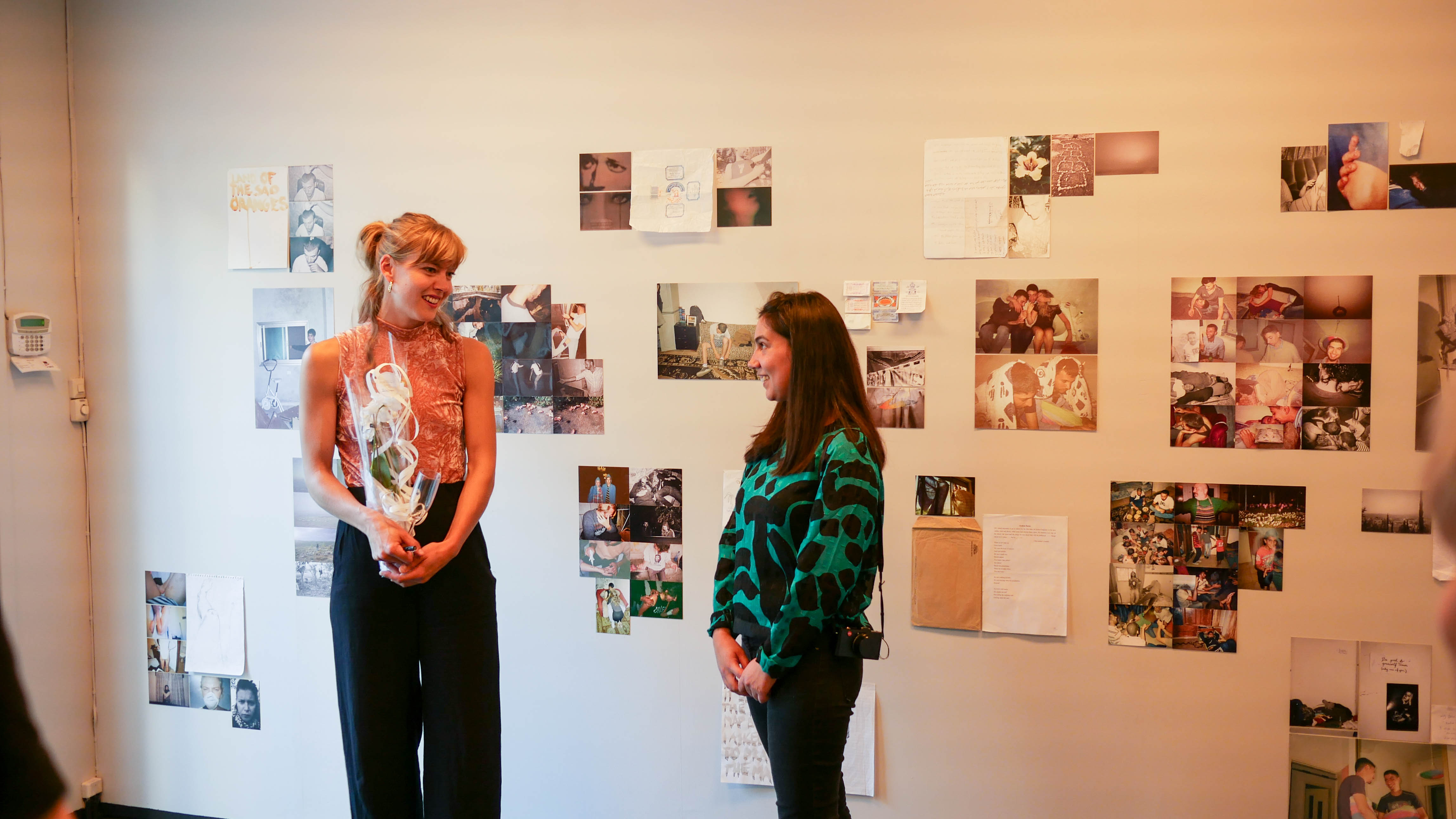 BE GOOD TO YOURSELF
EXHIBITION, BOOK LAUNCH

"Be good to yourself" is the result from several stays in the West Bank, between 2011–2017.

Katarina Skjønsberg showed the process of making her book, the very first sketchy handmade dummies and the ones that followed. She also sold her book with brand new insert prints, printed in riso at Pamflett. These new prints are photographies from her latest travel to Palestine in november 2017, and is a continuation of the project. Her latest work, a short film from her travels expressing her journey, ambivalences and emotions felt while processing the images was presented in the exhibition. And a wall of sketches and photographies.

"Be good to yourself" is the winning book of Nordic Dummy Award 2016. Support for making the book: Norsk Kulturråd, Fritt Ord, Norsk Fotografisk Fond & Fotogalleriet. (And Office Contemporary Art Norway (OCA) funded the exhibition in Ramallah).