Launched February 15, 2019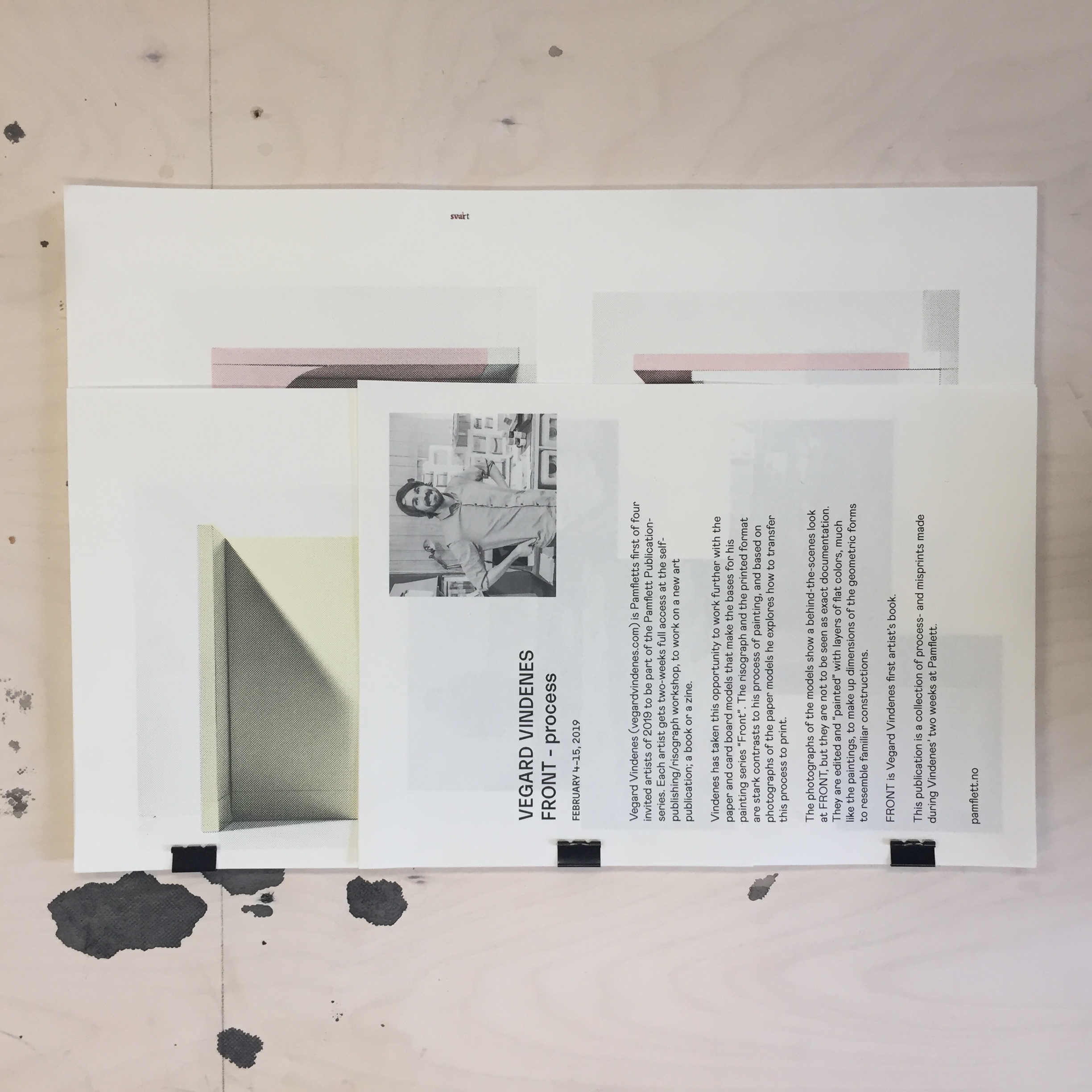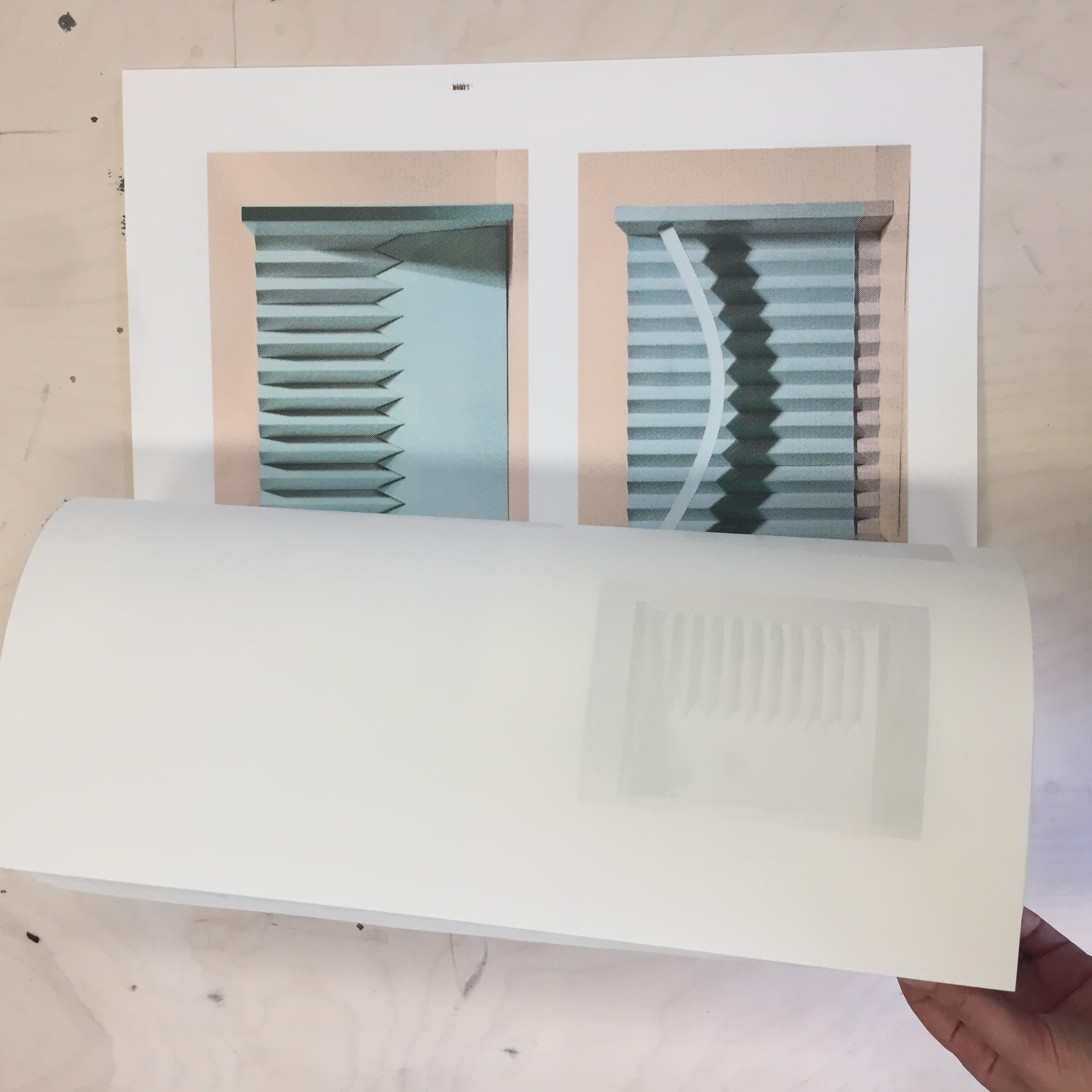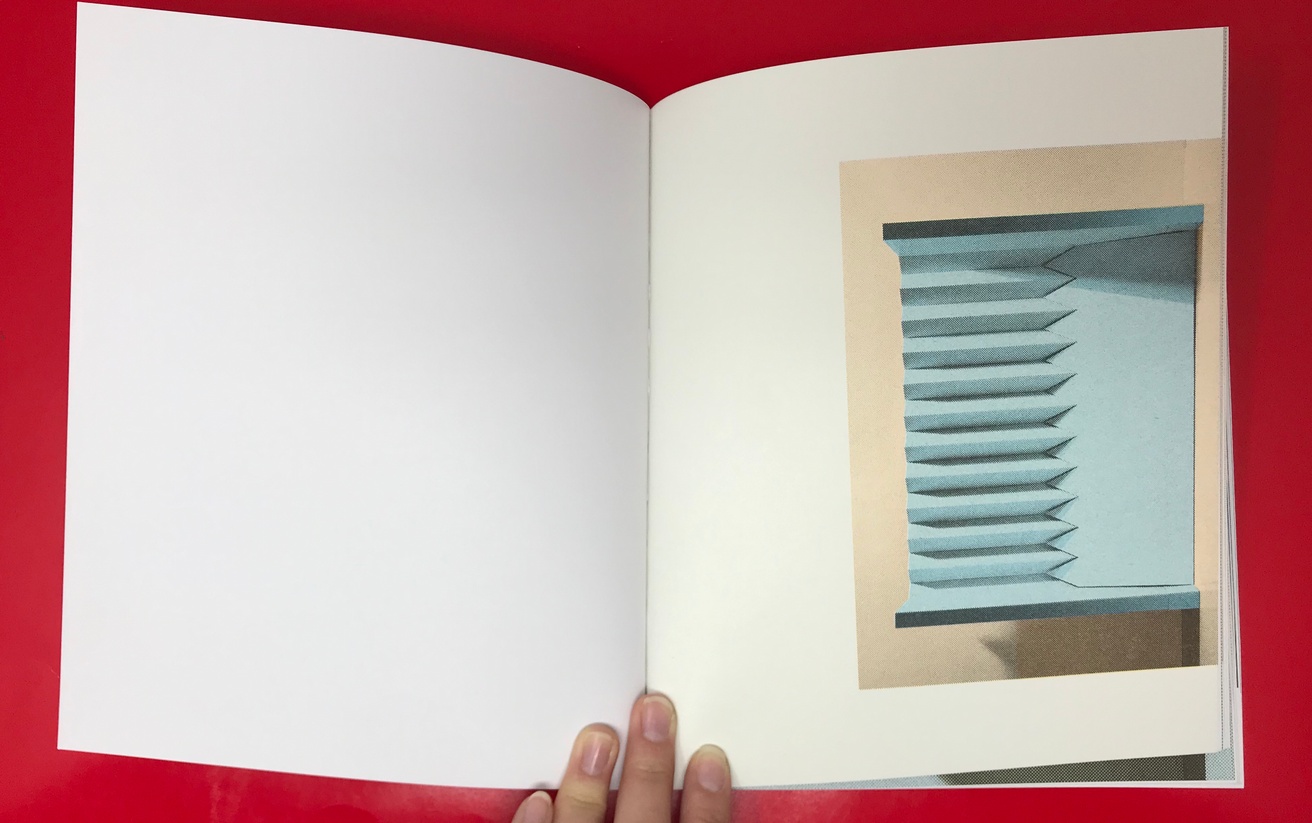 FRONT
EXHIBITION, BOOK LAUNCH, PAMFLETT PUBLICATION

Vegard Vindenes was invited to produce and publish an artists' books at Pamflett's workshop space. Vindenes got 2-weeks full access at the self-publishing/risograph workshop, to work on a new art publication.

Vindenes took this opportunity to work further with the paper and card board models that make the bases for his painting series "Front". The risograph and the printed format are stark contrasts to his process of painting, and based on photographs of the paper models he explored how to transfer this process to print.

The photographs of the models show a behind-the-scenes look at the paintings of "Front", but they are not to be seen as documentation. They are edited and "painted" with layers of risograph colors, much like the paintings, to make up dimensions of the geometric forms to resemble familiar constructions.

This was Vegard Vindenes first artists' book.

The process was exhibited at Pamflett, and the exhibition was later bound as a book and was exhibited as a "process publication" at Kiosken the following months. The book was sold at the launch, and later available at Kiosken. Front is also available at Printed Matter, New York.