Kunstbokhandel Under Press
Pamflett and Entrée are teaming up to run an art bookshop in the heart of Bergen city centre. The art bookshop will be a place for unique collections and newly purchased publications from small publishers and artists, with activities such as production, workshops, and launches.
Project is supported by Art Council Norway.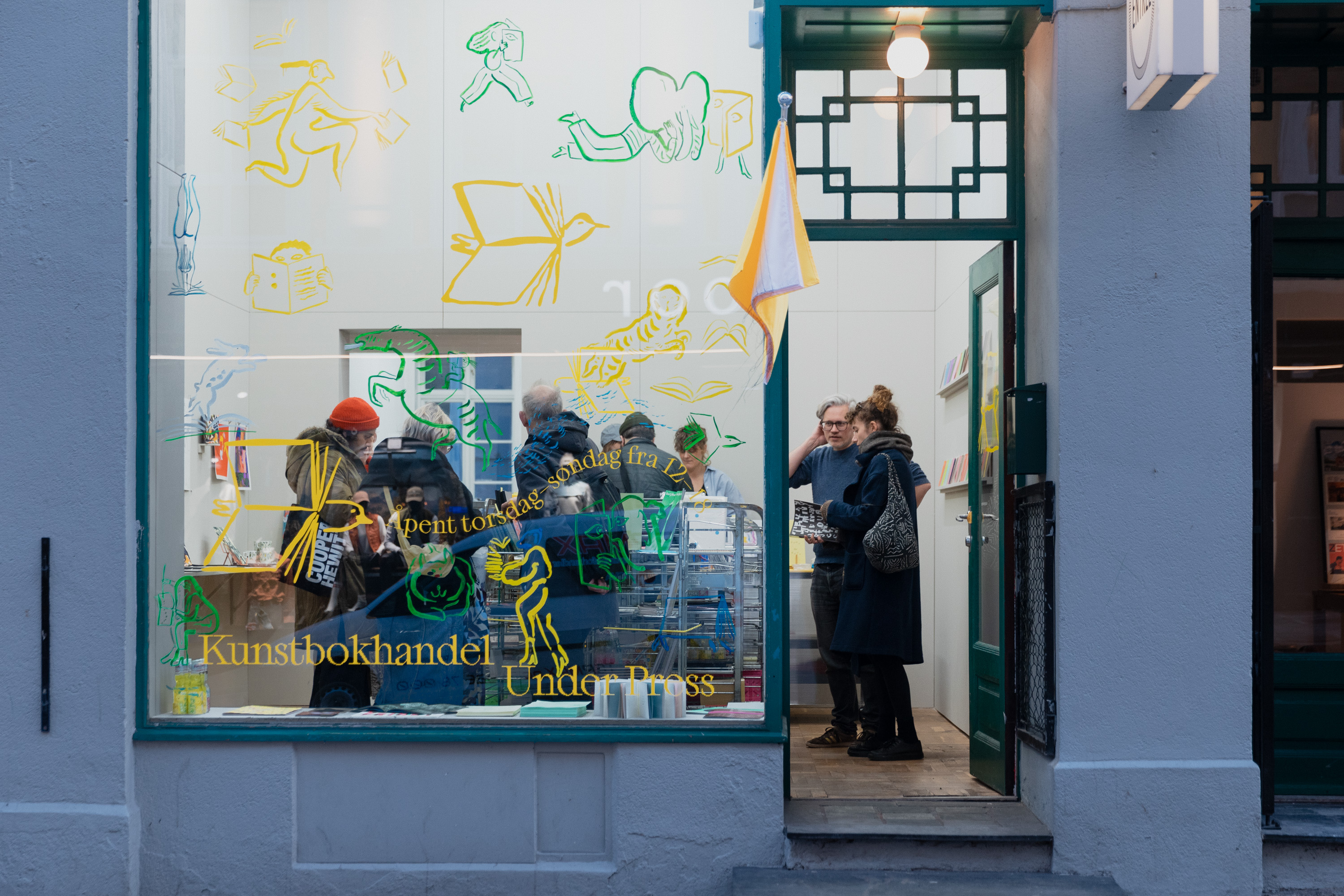 Photo: Mario de la Ossa Sætre
We invite local, national, and international artists and mediators of artists' books to Bergen to share experiences, develop new strategies for dissemination, as well as discuss the bookshop's role and responsibility in the art book field. The art bookshop will be an extension of the collaboration between Pamflett and Entrée that started with the Bergen Art Book Library in 2022. This project will overlap with the Bergen Art Book Fair (April 14-16th) and will be presented also at the Tokyo Art Book Fair in the fall of 2024.
Open until May 7th, between Thursday–Sunday, 12–18!