Interview with Siv Støldal
2022 | Written by Pamflett
Siv Støldal is a frequent collaborator of Pamflett, by making textile items for Bergen Art Book Fair, such as the rainproof totebag made with surplus materials and the beanbags made for lounging with artists' books during the scattered events of BABF 2020–2021.
At Tokyo Art Book Fair we have invited Siv to make a t-shirts workshop with Pamflett, in collaboration with Hand Saw Press and RISO Kagaku Inc. in Tokyo.
Visit sivstoldal.com and tokyoartbookfair.com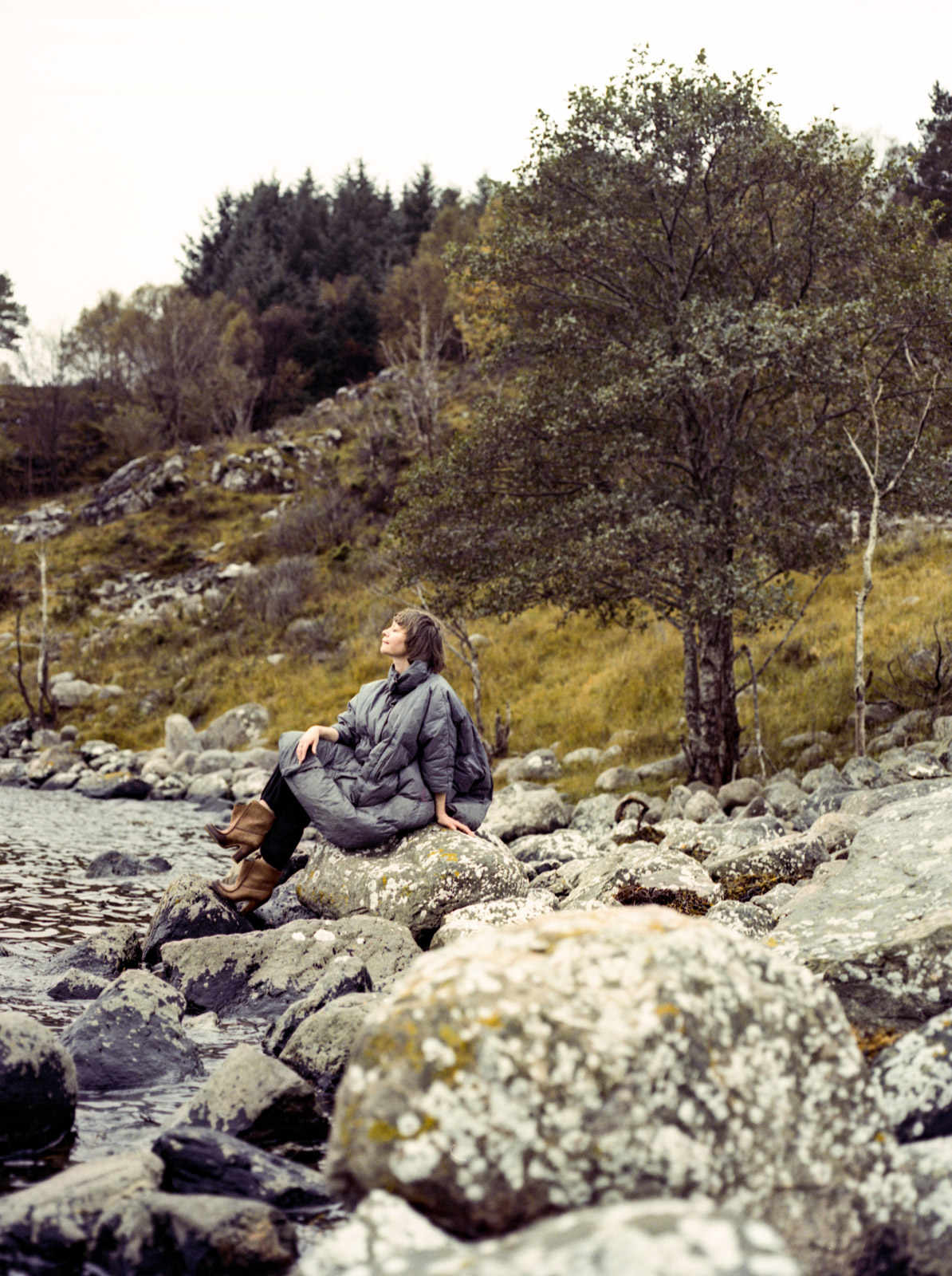 Hei Siv! Tell us a little who you are and what you do? 
Well, I am a fashion designer who works in the intersection between art and fashion. I am interested in investigating peoples connections with clothing and I am building concepts and collections from this. I guess I am a conceptually driven designer, but I love to make clothes for everyday life.
I base my work on wardrobe studies and in-depth interviews with people about clothes. What codes do we follow, why and how do we choose what we wear.  Through the personal stories, the universal aspects, that we can all relate to, are also revealed. This interests me greatly. Right now I am working on a project called ´New Life Dressing´. Through six capsule collections I am investigating the role clothes have in significant life changes, and I am basing the work on interviews with people who share stories and enlighten this from different angles. 
I trained as a mens tailor in Norway and moved to London to complete an MA in Menswear at Central Saint Martins. Since then I stayed in London for 10 years, where I launched my label Siv Støldal in 2000 and built it up gradually. I love to work with different craft knowledge, unusual research techniques and displays within landscapes, such as reimagining felting with wool, the placing of a series of scarecrows in Norwegian fields or wrapping up buildings in coats.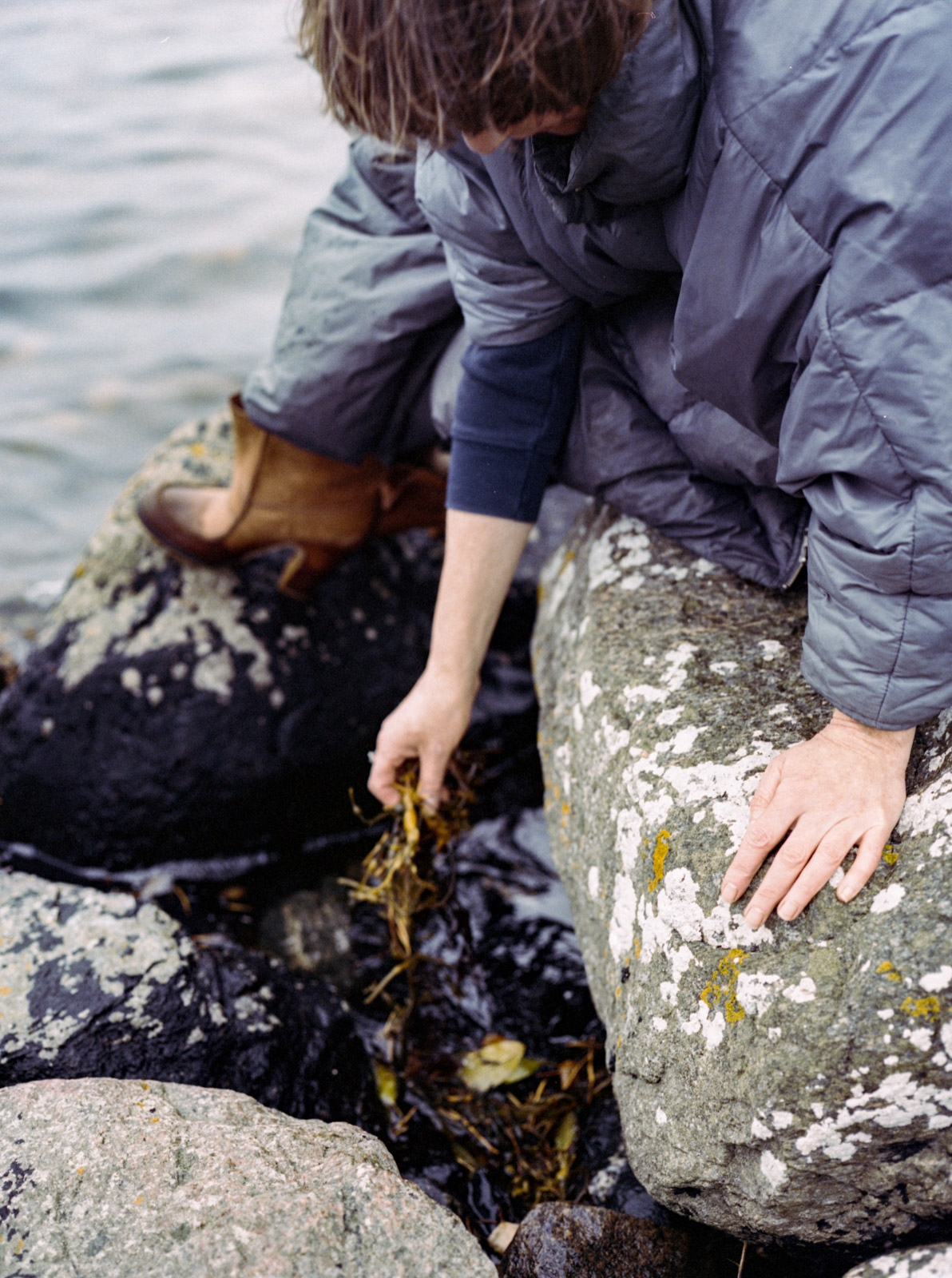 What is your relationship with publishing? And what does it mean to you? 
The relationship I have with publishing is always connected with fashion and my work. Since the research is such an important part of my projects, I find that every possibility I get to publish a text is an opportunity to communicate something. I think of publishing a text when it is printed on a garment, on the neck label, on washing labels or on the swing tags. Also I will do texts and pictures published through the lookbooks presenting the collections for press and buyers. For the pressrelease I always work with James Anderson. He has written every text since my first collection. I love long working relationships, where we share a history but can grow and evolve together. I used to make printed lookbooks before, always a poster on one side and all the looks and the texts about the collection on the other side. The last few years I have only made pdfs since everyone prefered digital. But I miss the printed lookbook so I love the project with Pamflett where we have the opportunity to make a printed poster at the riso printer for Tokyo Art Book Fair.
Your work is often client based, but could you also tell a little about what kind of artistic projects you do? 
During my time in London, I was showing collections at London and Paris Fashion Week and  sold clothing internationally for ten years. I was seeking a new perspective, and moved my family back to Norway, to Tyssøy, a small island off the coast of Bergen. We live in a wooden house from 1860 that was in my family for generations. The island has about a hundred residents and a bridge connecting it to a neighboring island that is then connected to the mainland. When I returned to Norway, my interest turned towards a wider focus with community, nature and collaborations. My projects became wider and my current practice, and own brand, is now centered around long research projects, exploring various craft and industry collaborations, natural dyeing processes and natural tech materials.
I offered collections for wholesale, but the pandemic and closure of many fashion stores put a natural hold on this for a little while. However this opened up the opportunity to offer a made-to-measure service for private orders, which I really enjoy, and would like to continue. I am exhibiting work in galleries and also collaborating a lot with fine artists and performers in various projects. I am very interested to see how the artistic work can be combined with retail, and this is something I wish to explore while opening up for wholesale again.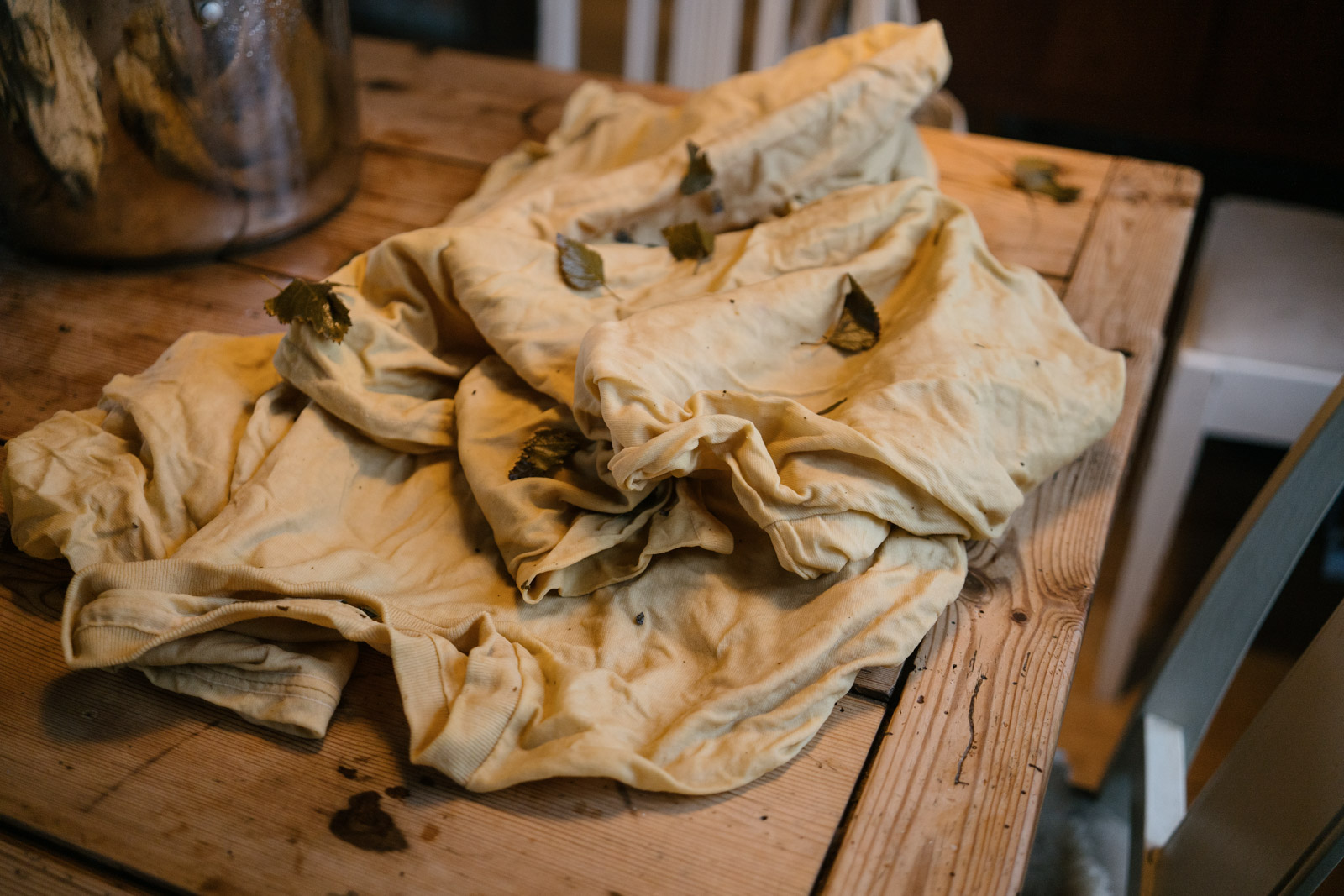 Do you have a specific art project you are working on right now? 
My latest news is that I have just been awarded an artist work grant from the City Council, so I am very happy. This means that I can work almost full time in my studio next year with New Life Dressing and various other projects. I am working on a project called Who Are You Wearing, investigating stories behind second hand shirts, and I have a few exhibitions and collaborations with artists coming up for next year. One of the artists I will collaborate with is Kiyoshi Yamamoto. He is an amazing Japanese/Brazilian textile and performance artist based in Bergen. 
You are participating at Tokyo Art Book Fair as one of Pamflett's frequent collaborators, but you also have another connection to Japan, could you tell us a little bit about that?
I have a strong connection and feel huge gratitude to Japan. I have received great support from Japanese stores, who picked up my label from the very first collection. This was an amazing experience for me and the recognition this gave was really significant for me, in order to build my brand and make a living as a designer. I will now present capsule collections in collaboration with my agent Zeniya Ink in Tokyo and I love the opportunity to continue to build relationships with great concept stores in Japan.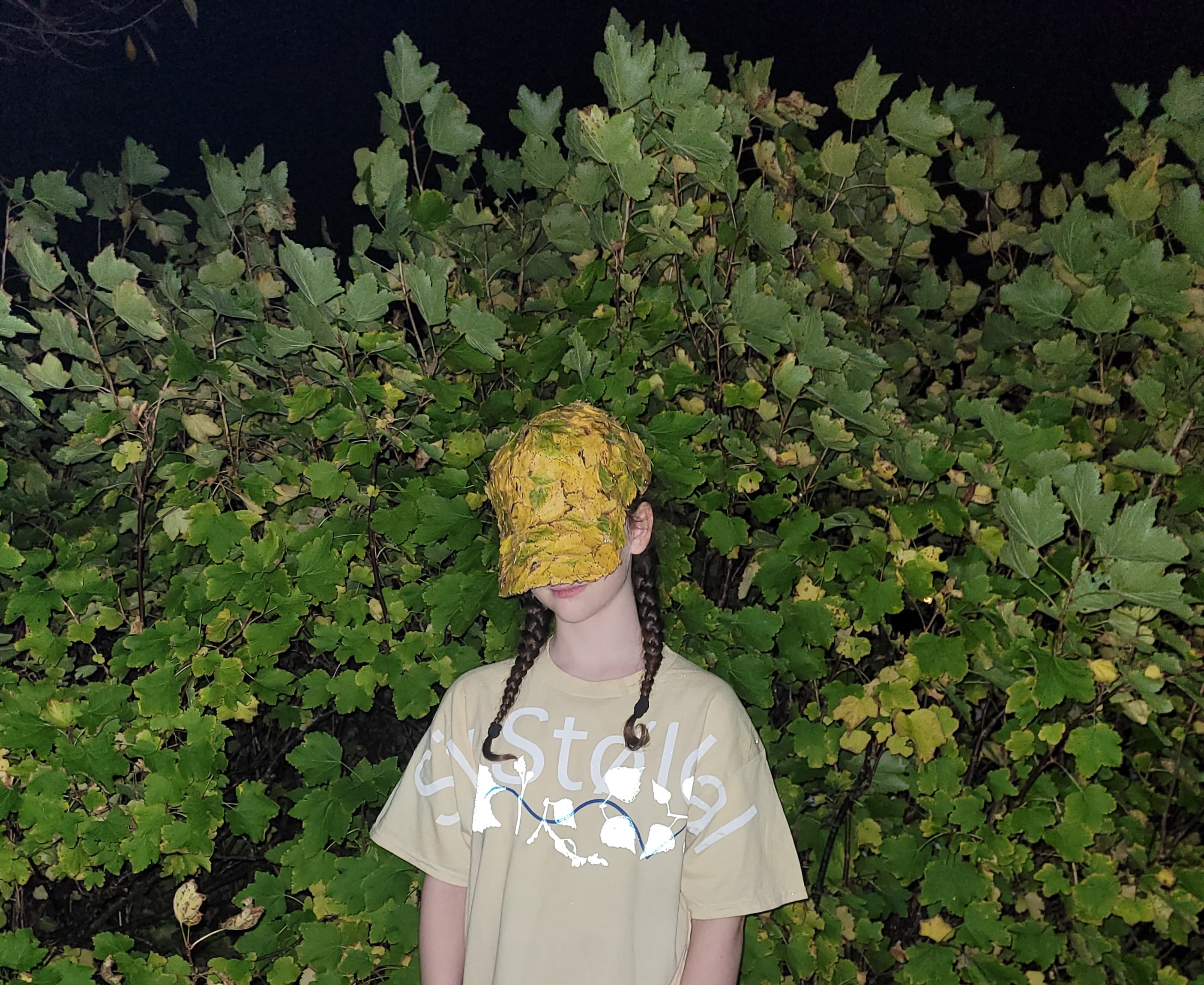 ---
Since I moved back to Norway I have also started many collaborative projects: 
I am also one of the initiators of Kiosken; a studio / co-working / gallery and project space in Bergen, Norway. Within this space, we bring together artists and designers to create unusual collaborations and inspirational meeting points. This is where I have my studio.
And recently, I have started Bioregion Institute and BiodesignLab with a group of Architects, product- and furniture design companies; a space focused on developing sustainable and biodegradable material research, with the aim to replace fossil materials in interior products, textiles and building materials.